Great Blue Heron
Notes: This heron was waiting on this rock in the hopes that it would soon sight a fish on the water below. The yellow poppies in the foreground added a nice bit of color to this picture.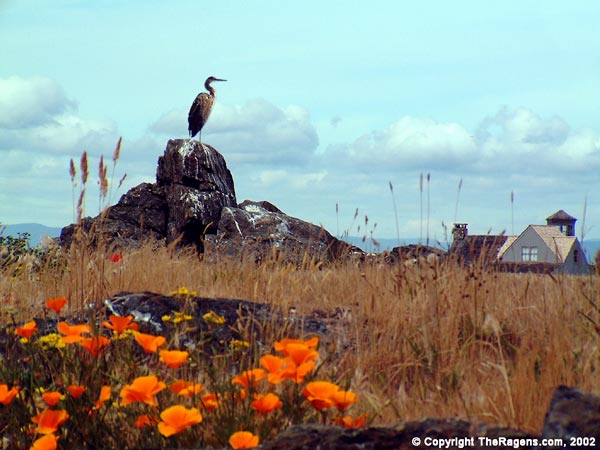 Heron Photos From TheRagens.com. Picture taken in August 2002.
If you want to reuse our pictures, please review our usage policy.
Return to TheRagens Photos Home Page