Beach Crab II
Notes: Our children, like children anywhere, are always interested in things that scuttle around. When we tipped over a rock on one of the beaches, this little crab crawled on top of one of the rocks in defensive mode with its pincers ready to engage us.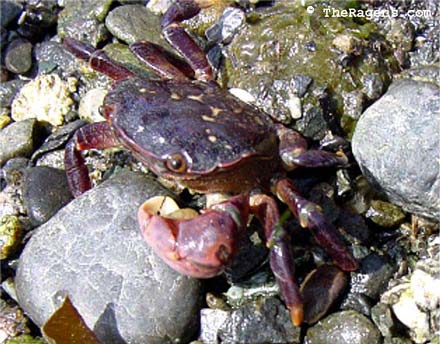 Beach Crab Photos From TheRagens.com. Picture taken in February 2001.
If you want to reuse our pictures, please review our usage policy.
Return to Beach Crab Photos Home Page