Butterfly on San Juan
Notes: This was more of a test of the macro photography that our camera was capable of than anything else. The butterfly came out clearly enough that I figured it would be worth posting.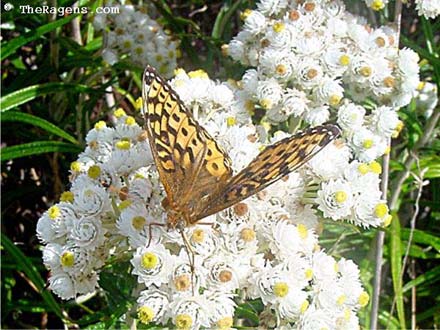 Butterfly Photos From TheRagens.com. Picture taken in September 2001.
If you want to reuse our pictures, please review our usage policy.
Return to Dragonfly and Butterfly Photos Home Page