Bighorn Sheep
Notes: We caught this young male bighorn sheep as it led a herd of about 8-10 other sheep up the side of this cliff in Utah's Zion National Park. The herd was grazing on the sparse grass as they moved upwards along the edge of a 20-30 foot cliff.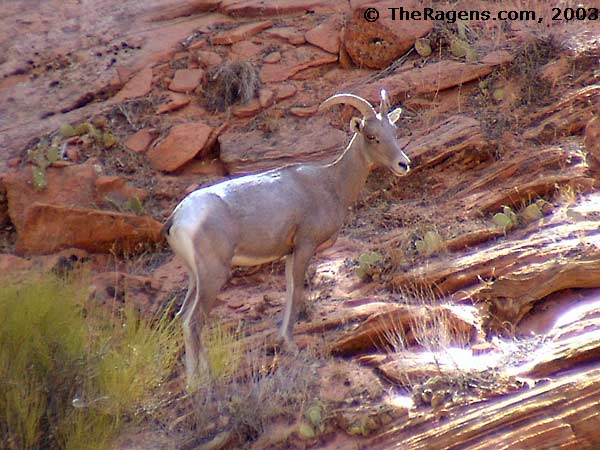 Bighorn Sheep Photo From TheRagens.com. Picture taken in August 2002.
If you want to reuse our pictures, please review our usage policy.
Check out our other pages with land animal photographs